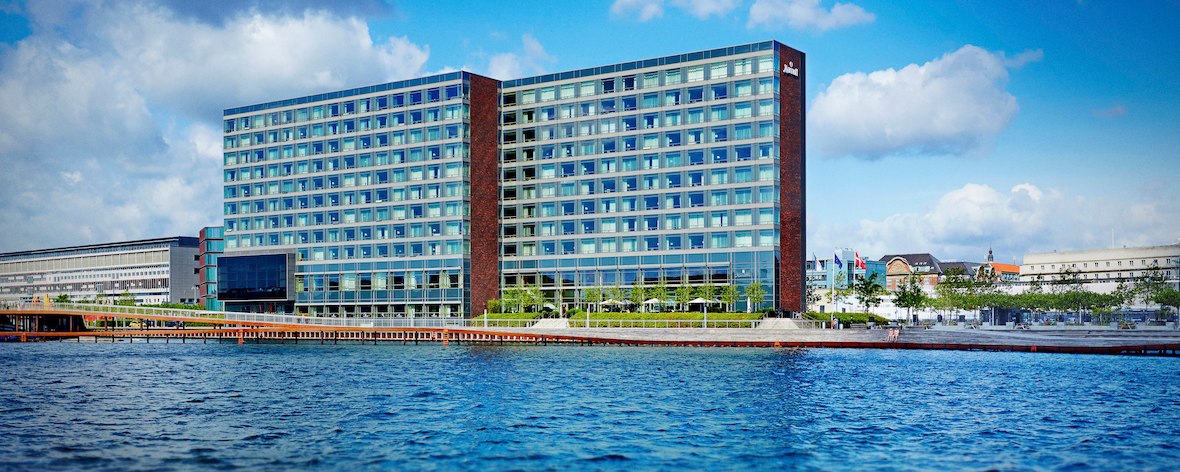 Visitors from out of town can of course stay at the conference hotel to minimize travel times. There is also a WakeUP hotel nearby which offers rooms at competitive rates.
Travel information
Getting to and from the airport
By train: To get to the hotel from the airport, head over to the airport train station, downstairs to the tracks, and take any train towards the central station København H. This trip takes less than 15 minutes. Once you have arrived at the central station, head up to the main level, and out the front entrance of the station. Just outside and to the right are bus stops where you can take bus 66 to Mitchellsgade which is right outside the hotel. You can also take bus 5C to Polititorvet which is about 3-4 minutes walk from the hotel, or of course walk all the way from the central station in about 8-10 minutes.
Tickets can be bought in machines at the airport, or for example using the DOT app. You need a ticket for "3 zones" to go from the airport to the hotel. The price for this ticket is DKK 36 when bought as a single ticket.
By bus: You can also take bus 5C from the airport directly to Polititorvet. This takes approximately 35 minutes, and uses the same tickets as the train.
By taxi: Licensed taxis are available outside the airport, and the ride to the hotel takes 20-40 minutes depending on traffic. A ride can be expected to cost 200-300DKK but price will of course vary with traffic.
Note that Uber or other international taxi companies do not operate legally in Copenhagen. There are however, taxi booking apps available from for example local company Taxa 4x35 or Moove.